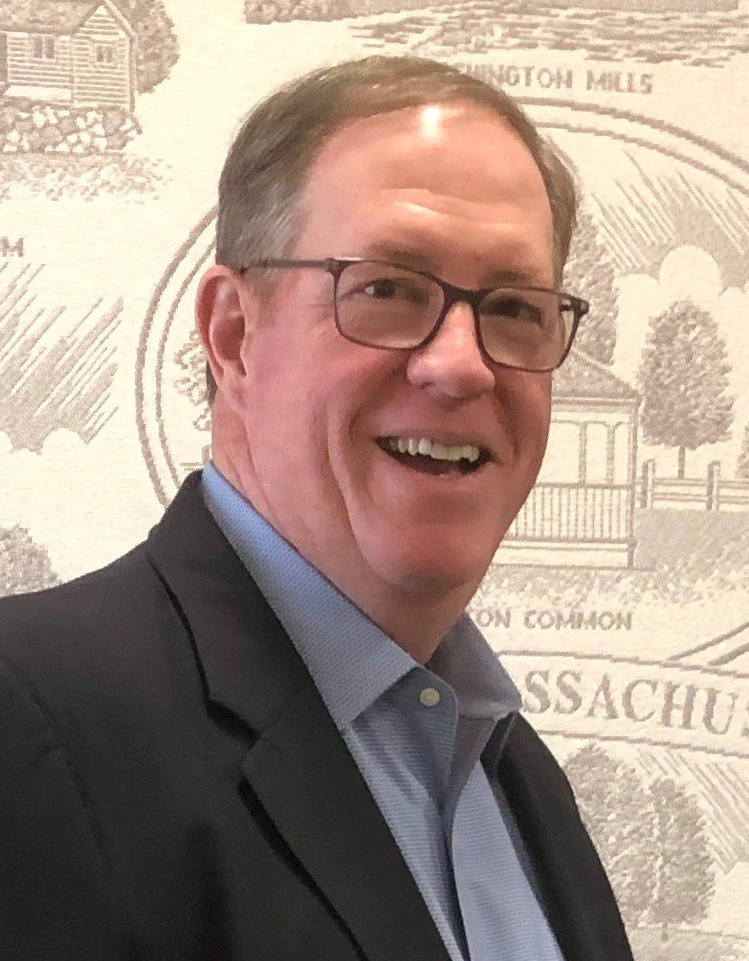 President & CEO Karl J. Moisan
At Homefield Credit Union, We are Always Here for You
A Message from President & CEO Karl J. Moisan
The news of the collapse and closure of Silicon Valley Bank, followed by Signature Bank, has understandably caused concerns among consumers about the safety of their deposits. I want you to know that at Homefield Credit Union, your deposits are safe and protected. Your funds, your future, and your financial health are of the utmost importance to us, and we are always here for you.
As a not-for-profit credit union, Homefield Credit Union's products and services are expressly designed to benefit our members and our community. We are focused on the long-term, and we remain cautious in our approach to risk. If you have questions or concerns, I encourage you to reach out or stop by one of our branch offices. And, should you have a friend or family member who is considering switching from a bank to a credit union, send them our way!
Get Cash From Your Home
Spring is always a long-awaited change, as the days become longer and we welcome warmer temperatures. It is also one of the most popular times for home improvement projects, whether it be new windows, a new roof, or maybe a bathroom renovation. A home equity line of credit (HELOC) lets you borrow against your home's equity. Unlike a cash-out refinance on your existing mortgage, a HELOC is a revolving source of funds you can access as needed, and you only pay interest on the amount you borrow. One of Homefield Credit Union's loan experts can help make the process easy by guiding you every step of the way. Stop by or give us a call at 508-839-5493 to get started.
Mass Save® HEAT Loans
Homefield Credit Union has partnered with the Mass Save® Residential HEAT Loan program to offer members 0% interest loans up to $50,000 total for qualifying energy-efficient home upgrades. Note that interest-free financing of up to $50,000 is only available to residential customers who are installing eligible heat pumps. For all other energy efficient upgrades, interest-free financing opportunities are available up to $25,000.
Call Mass Save® at (866) 527-7283 or visit Mass Save® Heat Loan | Energy-Saving Loan Program to schedule a no-cost home energy assessment. A Mass Save® representative will review the results of the assessment and provide you with guidance on programs and incentives available to you. Once you receive your Mass Save® HEAT Loan authorization form, you are ready to begin your loan application process with Homefield Credit Union.
Deposit Insurance – NCUA & MSIC
Past Quarterly Updates
The Year in Review & the Year Ahead
A Message from President & CEO Karl J. Moisan
Happy 2023! I am looking forward to this new year and the great opportunities ahead. However, I would first like to reflect on the changes, additions, and opportunities encountered during 2022.
We began with reviewing our business growth plan, which involved the engagement of a new marketing firm.
Our website received a much-needed refresh. We revamped our mortgage origination system and remained current with Information Technology as well as Information Security features.
A major renovation to our Main Office lobby began just after the first of the year and was completed as scheduled in April. During this process there was little, if any, disruption to member service and/or workflow.
Homefield Credit Union employees donated over 100 volunteer hours to several local charities.
We provided seven scholarships to local high school students.
Homefield Credit Union was once again awarded a five-star rating from Bauer Financial, and recognized as the Quest for the Best "Best Credit Union" for the second year in a row.
In the new year, Homefield Credit Union will:
Focus on strengthening member relationships and new product development, ensuring consistent, high quality member experience.
Stay honest, truthful, ethical, and accurate; taking responsibility for our actions.
Utilize the combined expertise of our employees to strengthen service delivery.
Offer a positive and fulfilling work environment with opportunity for advancement that reflects the value we see in our staff.
Support our employees, members, and community, as we recognize that our differences are what make us stronger in achieving a common goal.
Continue to make a profound impact in the communities where we live and work.
Stand by the credit union philosophy of "People Helping People", as we volunteer our time and funds to support local charitable causes and organizations important to our members, industries, and communities.
Homefield Credit Union is a financially strong, well-capitalized credit union, thanks to you, our valued member. We look forward to maximizing each member experience, one interaction at a time.
On behalf the team at Homefield Credit Union Team, Happy New Year!