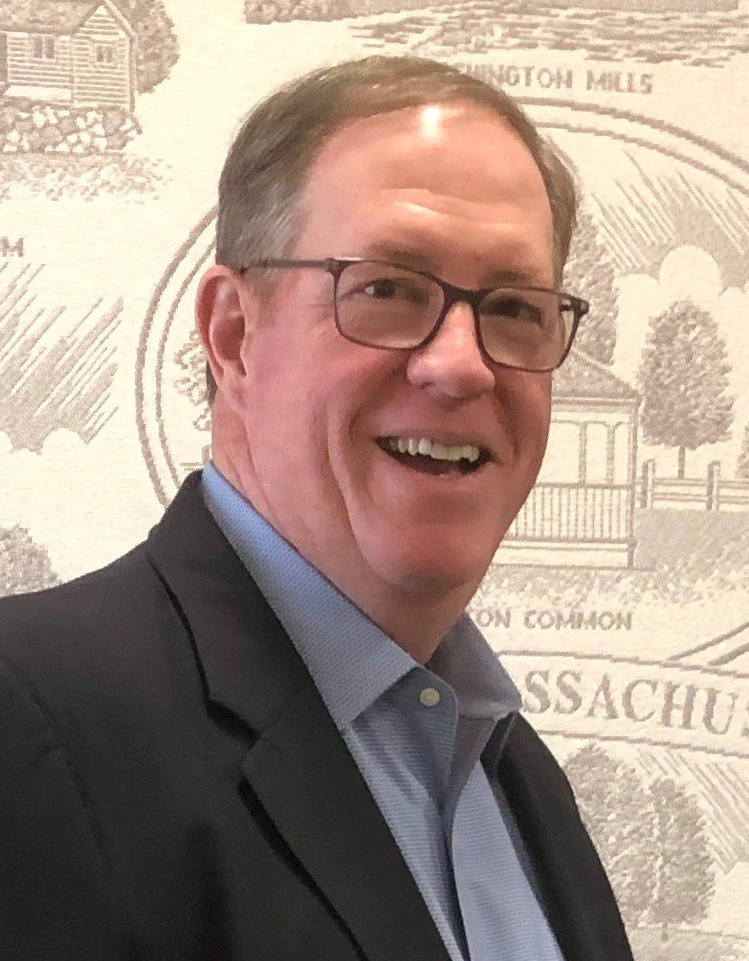 President & CEO Karl J. Moisan
Preventing Financial Exploitation + More
A Message from President & CEO Karl J. Moisan
At Homefield Credit Union, we want all of our members to feel like they're "Banking with a Homefield Advantage®". We truly believe in this statement and make a promise to all our members that we will work in their best interests to simplify their financial lives and provide solutions to help them achieve financial success. We want our members to feel that they are always number one to us and this is the philosophy we use when designing our products and services. The Team at Homefield Credit Union continues to be committed to our members financial well-being and we are ecstatic every time we are able to make a difference in a member's life.
I would like to thank each and every member for your loyalty and for choosing Homefield Credit Union as your financial partner.
VOTED BEST CREDIT UNION – QUEST FOR THE BEST 2023 – THREE YEARS IN A ROW
Since the onset of the COVID-19 Pandemic, MyFM 101.3 (Milford) has found a way to celebrate local businesses who have had to adapt their business model to the ever-changing rules while continuing to serve their customers/members/clients without interruption. The MyFM Quest for the Best Program provides a chance for those who live and work in the area a chance to vote for their favorite local businesses in a variety of categories.
This year's Quest for the Best results were announced on September 14th. Homefield Credit Union was voted GOLD (Best) winner in Mortgage Lending, Wealth Management, and for the 3rd straight year, Credit Union.  Homefield Credit Union was also voted SILVER for Place to Work.
BENEFICIAL OWNERSHIP INFORMATION REPORTING
Effective January 1, 2024, certain business owners and operators will have to comply with new information retention and reporting requirements for the direct and indirect ownership of privately held businesses per the  Beneficial Ownership Information (BOI) Reporting under the 2021 Corporate Transparency Act (CTA).
In 2021, Congress enacted a new piece of legislation intended to deter money laundering, terrorism, and other illegal activities. The law requires certain companies, known as Reporting Companies, to report information about their Beneficial Owners to the Financial Crimes Enforcement Network (FinCEN), unless the company is exempt from reporting under the CTA.  The CTA provides a list of 23 exempted entities.
The deadline for filing the initial BOI reports varies depending on the company's date of formation, incorporation, or registration with the Secretary of State or similar body under the laws of that state, as follows:
If the reporting company was formed, incorporated, or registered before January 1, 2024, the initial BOI report must be filed by January 1, 2025.
If the reporting company was formed, incorporated, or registered after January 1, 2024, the initial BOI report will be due 30 days following confirmation of formation, incorporation, or registration from the Secretary of State or similar body.
I encourage our business members to consult with an experienced attorney to determine if their company is subject to the new Beneficial Ownership Reporting requirements. Failure to comply with these requirements within the specified timelines may result in penalties for your business.
MINIMIZE YOUR RISK OF FRAUD AND THEFT
Make a list of every ATM or debit card, credit card, driver's license number, and other forms of ID you carry in your wallet or purse. Keep the list in a safe place at home and update it regularly. You will need this list if your wallet or purse is ever lost or stolen. Never carry your Social Security Number in your wallet or purse. Also, never carry in your wallet any paper onto which you've jotted down PINs, passwords, or login information.
Reminder: Homefield Credit Union will never contact you by phone or email to ask for your account number(s), PIN number(s), or any other confidential information.  Homefield Credit Union only asks for confidential information to verify your identity when you initiate contact with us.
HOLIDAY CLOSINGS
·  Veteran's Day
Saturday, November 11, 2023
·  Thanksgiving Day
Thursday, November 23, 2023
·  Christmas Day
Monday, December 25, 2023
·  New Year's Day
Monday, January 1, 2024
Past Quarterly Updates
PREVENTING FINANCIAL EXPLOITATION + MORE
A Message from President & CEO Karl J. Moisan
Financial exploitation—more commonly referred to as scamming—is defined as the improper use of another person's resources through deceit, coercion, fraud, undue influence, and other means. Millions of Americans lose significant portions of their life savings to financial exploitation every year, and people nearing retirement and beyond are typically at the highest risk.
The National Credit Union Association (NCUA) suggests choosing a trusted contact to help prevent fraud and scams, without the member giving up control of their finances. When suspicious activity is detected on a member's account, Homefield Credit Union will have a greater chance at protecting our members' funds if we are allowed to notify a relative, friend or other trusted person.
As a result of scams becoming more prevalent and sophisticated, AARP has developed the BankSafe Initiative, a program designed for bank and credit union staff focusing on preventing financial exploitation; empowering family caregivers; helping those with dementia; and making banking tools and environments easier to access. At Homefield Credit Union, 100% of our frontline staff is AARP 2023 BankSafe Certified. What does this mean for our members? Better protection against fraud and scams. If you or a friend or loved one could benefit from this program, or would like to designate a trusted contact, please contact us today for help.
BOARD ELECTION ANNOUNCEMENT
Homefield Credit Union held our annual meeting on April 27th. The following board members were each unanimously re-elected to a three-year term: Sargon Hanna; Andrew McGrady; Brooke Melia; and Peter Zona.
12 MONTHS OF GIVING INITIATIVE
In January 2023, Homefield kicked off a new initiative, 12 Months of Giving, in line with our credit union philosophy of People Helping People. We encourage our employees to give back to the communities we serve; showing gratitude for all that we have, and to make a positive impact on the lives of others. Giving back enriches both our own lives and those around us by building stronger communities, creating a sense of belonging and connection. Giving back can take many forms, from volunteering time and talents to making financial contributions to charitable organizations. Each month, Homefield will partner with a new charity. Together, we hope to make the world a kinder, more caring place!
Charitable organizations Homefield Credit Union has partnered with YTD:
Grafton Food Bank
New Mothers in Need – BVCC Women's Success Network
Project Smile
Daily Bread Food Pantry (Milford)
Milford Humane Society (Milford); Dog Orphans Humane Society (Douglas)
Community Harvest Project
PURCHASING A HOME IN TODAY'S MARKET
If you are waiting for rates to drop before buying a home, you may want to reconsider. Let us help you navigate the pros and cons of purchasing in today's market. Contact Doug Lanzillo, VP, Business Development Officer at dlanzillo@homefieldcu.com or at 508-733-0026 (NMLS #932931).
SHARED BRANCHES – WHEREVER YOU NEED
The Co-op® Shared Branch network allows members of one credit union to perform a range of transactions at another credit union. Through the Co-op® Shared Branch network, participating credit unions can serve members in diverse geographical locations, even when they move or travel. You can easily find a shared branch location by using the online locator or by calling 1-888-SITE-CO-OP. Be sure to contact the shared branch ahead of time to confirm hours and availability.
FREE CREDIT REPORTS
Federal law allows you to get a FREE COPY of your credit report, at your request, every 12 months from each credit reporting company – Equifax, Experian, and TransUnion. For more information, visit www.AnnualCreditReport.com or call 877-322-8228.
At Homefield Credit Union, We are Always Here for You
A Message from President & CEO Karl J. Moisan
The news of the collapse and closure of Silicon Valley Bank, followed by Signature Bank, has understandably caused concerns among consumers about the safety of their deposits. I want you to know that at Homefield Credit Union, your deposits are safe and protected. Your funds, your future, and your financial health are of the utmost importance to us, and we are always here for you.
As a not-for-profit credit union, Homefield Credit Union's products and services are expressly designed to benefit our members and our community. We are focused on the long-term, and we remain cautious in our approach to risk. If you have questions or concerns, I encourage you to reach out or stop by one of our branch offices. And, should you have a friend or family member who is considering switching from a bank to a credit union, send them our way!
Get Cash From Your Home
Spring is always a long-awaited change, as the days become longer and we welcome warmer temperatures. It is also one of the most popular times for home improvement projects, whether it be new windows, a new roof, or maybe a bathroom renovation. A home equity line of credit (HELOC) lets you borrow against your home's equity. Unlike a cash-out refinance on your existing mortgage, a HELOC is a revolving source of funds you can access as needed, and you only pay interest on the amount you borrow. One of Homefield Credit Union's loan experts can help make the process easy by guiding you every step of the way. Stop by or give us a call at 508-839-5493 to get started.
Mass Save® HEAT Loans
Homefield Credit Union has partnered with the Mass Save® Residential HEAT Loan program to offer members 0% interest loans up to $50,000 total for qualifying energy-efficient home upgrades. Note that interest-free financing of up to $50,000 is only available to residential customers who are installing eligible heat pumps. For all other energy efficient upgrades, interest-free financing opportunities are available up to $25,000.
Call Mass Save® at (866) 527-7283 or visit Mass Save® Heat Loan | Energy-Saving Loan Program to schedule a no-cost home energy assessment. A Mass Save® representative will review the results of the assessment and provide you with guidance on programs and incentives available to you. Once you receive your Mass Save® HEAT Loan authorization form, you are ready to begin your loan application process with Homefield Credit Union.
Deposit Insurance – NCUA & MSIC
The Year in Review & the Year Ahead
A Message from President & CEO Karl J. Moisan
Happy 2023! I am looking forward to this new year and the great opportunities ahead. However, I would first like to reflect on the changes, additions, and opportunities encountered during 2022.
We began with reviewing our business growth plan, which involved the engagement of a new marketing firm.
Our website received a much-needed refresh. We revamped our mortgage origination system and remained current with Information Technology as well as Information Security features.
A major renovation to our Main Office lobby began just after the first of the year and was completed as scheduled in April. During this process there was little, if any, disruption to member service and/or workflow.
Homefield Credit Union employees donated over 100 volunteer hours to several local charities.
We provided seven scholarships to local high school students.
Homefield Credit Union was once again awarded a five-star rating from Bauer Financial, and recognized as the Quest for the Best "Best Credit Union" for the second year in a row.
In the new year, Homefield Credit Union will:
Focus on strengthening member relationships and new product development, ensuring consistent, high quality member experience.
Stay honest, truthful, ethical, and accurate; taking responsibility for our actions.
Utilize the combined expertise of our employees to strengthen service delivery.
Offer a positive and fulfilling work environment with opportunity for advancement that reflects the value we see in our staff.
Support our employees, members, and community, as we recognize that our differences are what make us stronger in achieving a common goal.
Continue to make a profound impact in the communities where we live and work.
Stand by the credit union philosophy of "People Helping People", as we volunteer our time and funds to support local charitable causes and organizations important to our members, industries, and communities.
Homefield Credit Union is a financially strong, well-capitalized credit union, thanks to you, our valued member. We look forward to maximizing each member experience, one interaction at a time.
On behalf the team at Homefield Credit Union Team, Happy New Year!